infrastructure_technician
Infrastructure Technician L3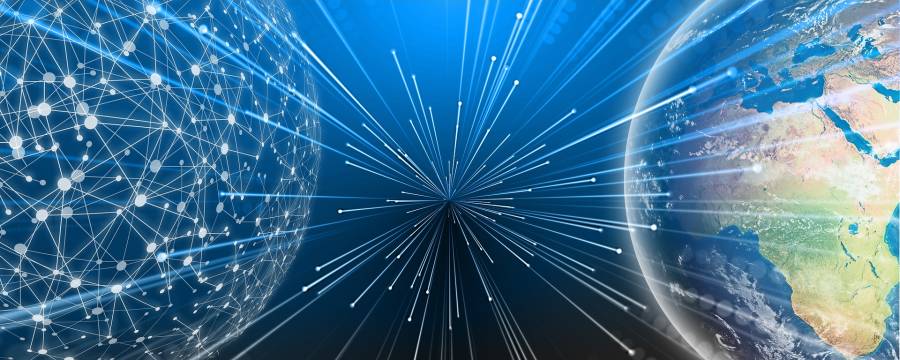 This apprenticeship has a duration of 18 months
An Infrastructure Technician provides support to internal and external customers, helping them to be productive when using technology to do their own jobs, by using tools to problem solve and trouble shoot non-routine problems. The Infrastructure Technician sets people up on systems and provides support when they need it, rectifying issues to maintain the organisations productivity. Job roles include:
Helpdesk Technician

First or Second Line Support

IT Infrastructure Technician

Network Support
Benefits to business
Develop the skills your business needs

Get qualified and motivated staff

Future proof your business

Professional qualifications for your staff
Benefits for apprentices
Gaining industry recognised professional qualifications

Developing skills that will increase your career potential

Industry Support from industry experienced staff working with the British Computing Society

Working with the British Computing Society
Entry Requirements
Individual employers will set the selection criteria for enrolment onto the Apprenticeship, but this is likely to include five GCSEs, (especially English, Mathematics and a Science or Technology subject); a relevant Level 2 Apprenticeship; other relevant qualifications and experience; or an aptitude test with a focus on IT skills.
The apprenticeship will cover the following core areas
Knowledge Modules and Vendor Certifications offered
| Knowledge Modules | Vendor Certifications |
| --- | --- |
| | CompTIA A+ |
| | Microsoft Certification: MD100 |
| BCS Level 3 Award in Cloud Services | |
| BCS Level 3 Award in Coding and Logic | |
| | ITIL Foundation |
Course handbook
Glossary
EPA Documents
Block Release Dates
College days - Cohorts 6 and 7 (July 2019 Start)
Year
Start
End
Topic
2019
30 September
4 October
Induction and A+ Introduction
11 November
15 November
A+
9 December
13 December
A+
2020
27 January
31 January
Windows 10 MD100
09 March
13 March
Windows 10
RESUME AFTER COVID-19
12 June
16 June
Cloud services
26 July
27 July
ITIL Prep - remote/home study
28 July
30 July
ITIL
21 Sept
25 Sept
Coding and Logic
26 October
28 October
MD100 Exam Cram
2 November
6 November
Individual dates set for Synoptic Project - M Hussey + R Blakemore
8 February
12 February
Synoptic Project
College days - Cohort 8 (Feb 2020 Start)
Year
Start
End
Topic
2020
3 February
4 February
Induction
RESUME AFTER COVID-19
12 June
16 June
cloud services
28 September
2 October
A+
23 November
27 November
A+
2021
25 January
29 January
Windows MD100
8 March
12 March
Windows MD100
22 March
26 March
Coding and Logic
05 July
16 July
ITIL Group 1
30 May
13 September
Individual dates set for Synoptic Project
27 September
01 October
Mobile OS
1 November
5 November
Catch-up on exams
College days - Cohort 9 (October 2020 Start)
| Year | Start | End | Topic |
| --- | --- | --- | --- |
| 2020 | 19 October | 23 October | Induction and Cloud services |
| | 08 February | 12 February | A+ Introduction |
| | 15 March | 19 March | A+ |
| | 06 April | 09 April | Windows MD100 |
| | 26 April | 30 April | Windows MD100 |
| | 07 June | 11 June | Coding and Logic Linux Course |
| | 05 July | 07 July | ITIL Group 1 |
| | 7 September Competency check | | |
| | 27 September | 01 October | Mobile OS |
| | 1 November | 5 November | Catch-up on exams |
College days - Cohort 10 (January 2021 Start)
| | | | | |
| --- | --- | --- | --- | --- |
| Year | Start | End | Topic | |
| 2021 | 11 January | 15 January | Induction and Cloud services | |
| | 8 February | 12 February | A+ A+ Online | |
| | 15 March | 19 March | A+ | |
| | 06 April | 09 April | Windows MD100 | |
| | 26 April | 30 April | Windows MD100 | |
| | 07 June | 11 June | Coding and Logic Linux Course | |
| | 12 July | 14 July | ITIL Group 2 | |
| | 7 September Competency check | | | |
| | 29 September | 01 October | Mobile OS | Cheltenham for the sessions Wed and Thu Glos for the exam on Friday |
| | 1 November | 5 November | Catch-up on exams | |
| 2022 | January | | Individual dates set for Synoptic Project | |
College days - Cohort 11